One of the most effective ways to promote a safe working environment is a corporate commitment to health & safety. This is further emphasized through various training programs and company safety meetings. Safety is a top priority at Certified Building Systems, and hence every opportunity such as service meetings is utilized to reinforce the importance of health & safety.
This past Friday, Certified Building Systems hosted a service meeting for all technicians, during which the topics of discussion were ladder safety; call-in procedures for all the field staff were reviewed. A sign-off by the field staff to adhere to following the safe use of the ladder was completed. Training needs were also discussed in the meeting. The field staff were encouraged to sign up and identify their training requirements.  The needs will be assessed based on the various skill and certification levels and improvements on, and will be measured and monitored.
When you choose Certified Building Systems, you do so with the confidence and satisfaction that our team has been given the necessary support and training to perform their work, in a safe manner, professionally and diligently.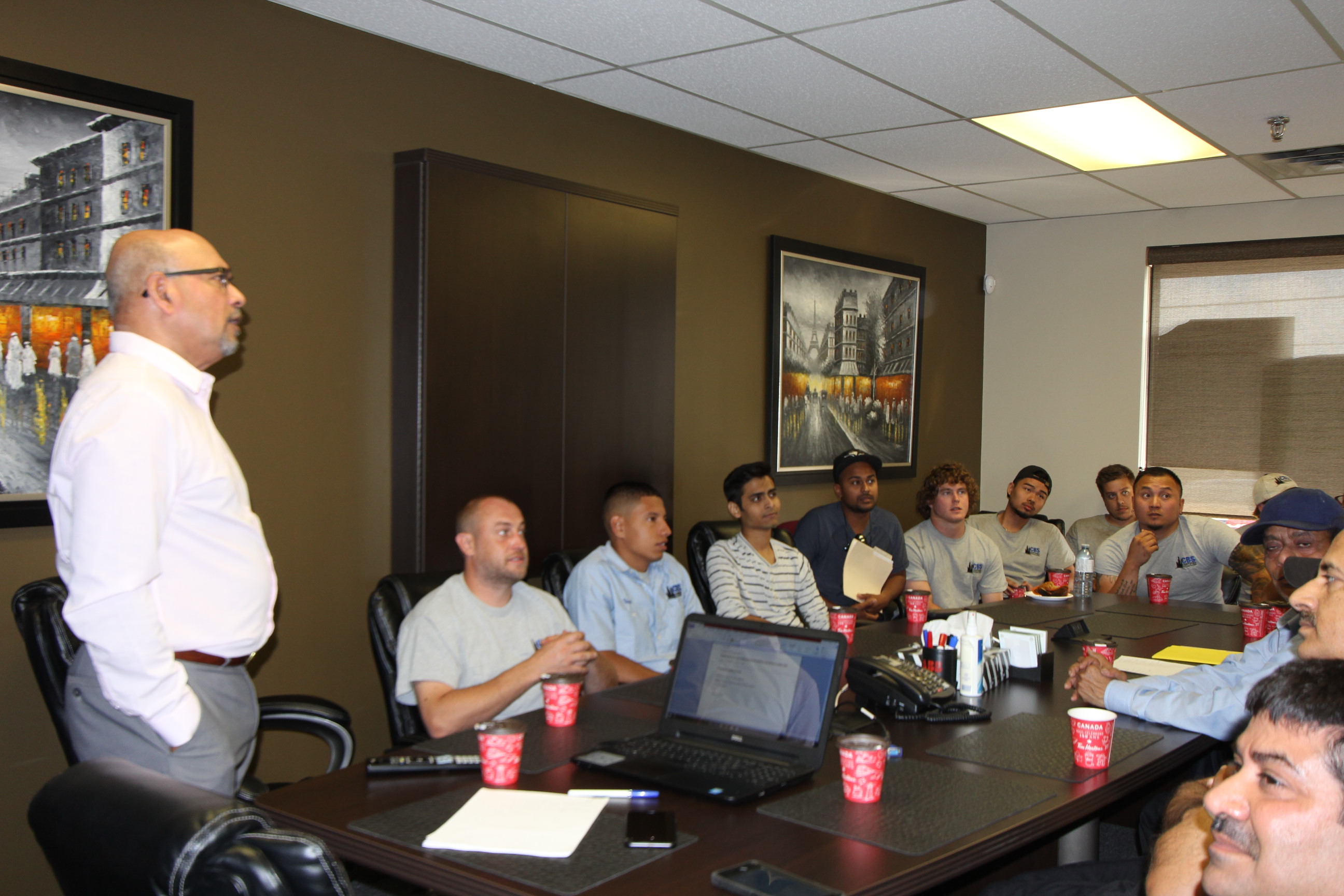 Lastly, we welcomed five new members to the CBS team this week. Two gas technicians, a customer support representative and two customer care associates have started their journey with the "team". We are excited to be growing our team to include new knowledge and expertise required to support Certified Building Systems in providing our clients with the best possible solutions and best practices.