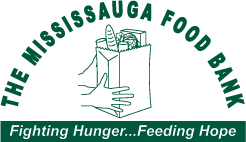 Did you know Thanksgiving is only 2 weeks away?
This can be one of the toughest holidays for families in need. Filling bellies, providing lunches and enjoying a beautiful Thanksgiving meal isn't a reality everyone in Mississauga gets to experience. That's why Certified Building Systems has decided give back, yet again, to the community we live and work in!
We've teamed up with The Mississauga Food Bank (MFB) to raise 300 pounds of food – or 33 large shopping bags – before Friday October 9th (the Thanksgiving Long Weekend). The MFB aims to raise 80,ooo pounds of food this season, so 300 on our part is the least we can do to support our community.
The MFB will be dropping off a food barrel to our office at 5650 Tomken Road unit.11 next Monday September 28th. We will be accepting donations until Friday October 9th from our staff, clients, buildings, friends and family. If you, your office, coworkers, friends, family or clients would like to donate we very much appreciate your contribution and they can do so three ways,
By fundraising donations and dropping them off to our food barrel in our office by Friday October 9th before lunch time.
By fundraising donations and scheduling a pick up through Dina Elkelish (delkelish@certifiedbuildingsystems.ca) from Certified Building Systems before end of day Thursday October 8th.
By popping into our office and dropping off your donations. Our friendly staff would be happy to assist you with any heavy loads!
While all food is generously appreciated please keep it to non perishable food items so we don't have to toss them before Thanksgiving. The Mississauga Food Bank is in desperate need of the following items to accommodate the growing needs of families in Mississauga (and the GTA),
 Peanut Butter & Spreads
Canned Fruit
Small Bags of Rice
Dry Pasta
Canned Meats or Fish
Canned Vegetable, Beans & Sauces
Cereal
Baby Food & Formula
Healthy School Snacks
Coffee & Teas
While we continue to raise funds and food for our community we must thank everyone in advance that contributes to our growing community causes. As residents and employees of Mississauga we feel passionately about all the causes we support and hope you do too! As first time fundraisers for The Mississauga Food Bank we're excited and proud to support such a hard working organization that feeds the needs of our growing community. Everyone deserves the right to a healthy meal and Happy Thanksgiving. Thank you in advance for helping us get one step closer to feeding all those in need throughout Mississauga and the GTA!
We can't wait to receive your generous donations!
Posted September 25th 2015