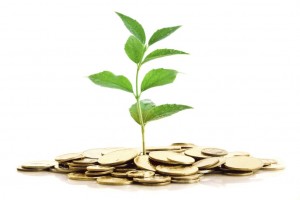 Maintaining your buildings mechanical equipment is fundamental to sustaining a comfortable environment for your occupants and increasing the lifespan of your mechanical equipment. The Canadian climate leaves a lot to be desired with constant changes at any turn that can add tremendous pressure to aging building equipment.  As our summer temperatures continues to rise, it's important you focus on preventative maintenance to ensure there are no unwanted surprises with your buildings cooling system. Certified Building Systems, not only provides dedicated service to buildings throughout the GTA and Toronto, we also provide our clients with peace of mind and knowledge they can use on site and share with residents to ensure everyone is doing their part to maintain a comfortable and affordable living environment. Instead of waiting for  problems to arise with your equipment take action by ensuring your preventative maintenance is being provided by a reliable company that employs dedicated service technicians who take the time to make the necessary recommendations your aging equipment may need. Additionally, follow our  5 summer tips to ensure your mechanical equipment receives the care and control it needs to properly function throughout the summer season!
Certified Building Systems 5 Summer Building Maintenance Tips
Clean and change your filters regularly
Summer months are notorious for circulating allergens and dust that can clog your filters, making your system work harder to supply cool air. Checking, cleaning and replacing clogged filters once every season is  helpful in ensuring the longevity of your air conditioning system.
Switch from incandescent light bulbs to CFL light bulbs
Incandescent light bulbs are known to produce large amounts of heat. In order to balance the temperature, this forces your air conditioning unit to produce supplementary cool air more often. Consider switching from incandescent light bulbs to CFL light bulbs to ensure the greatest efficiency in your energy consumption.
Keep your thermostat away from heat-producing appliances
Placing heat producing appliances near your thermostat such as your tv, cable box and dvd player not on a cable bar will trick your air conditioner into functioning longer than necessary. Place your thermostat away from these appliances to ensure you're air conditioning unit is not over-running due to phantom power. 
Program your air conditioning unit to run only when necessary while you're out
To reduce utility costs, consider programming your air conditioner unit to operate at a lower frequency while you're out. Then increase it when you're home. This provide a cool and comfortable living space while also lowering your monthly bills, reducing the overall utility costs in the building and maintaining the buildings mechanical equipment by regulating your suite operations during peak times. Consider turning off lights and appliances while you're out to further reduce your air conditioners usage.
Have your mechanical equipment maintained regularly by a reliable experience technician
Ensure you've secured a preventative maintenance contract with a reliable company that provides your building with a experienced service technician. This will  guarantee  your mechanical equipment is always monitored and provided with the services its age and condition may require. Reduce problems and ensure the greatest efficiency with your mechanical equipment throughout every season  by contracting preventative maintenance regardless of your buildings age, size or immediate issues.
 If you're unhappy with your current service, looking for a quote or renewal for 2016 or are experiencing issues with your mechanical equipment contact Certified Building Systems today for more information. Our goal is to ensure your complete satisfaction by helping you maximize the lifespan of your mechanical equipment and provide you with exceptional service and knowledge.