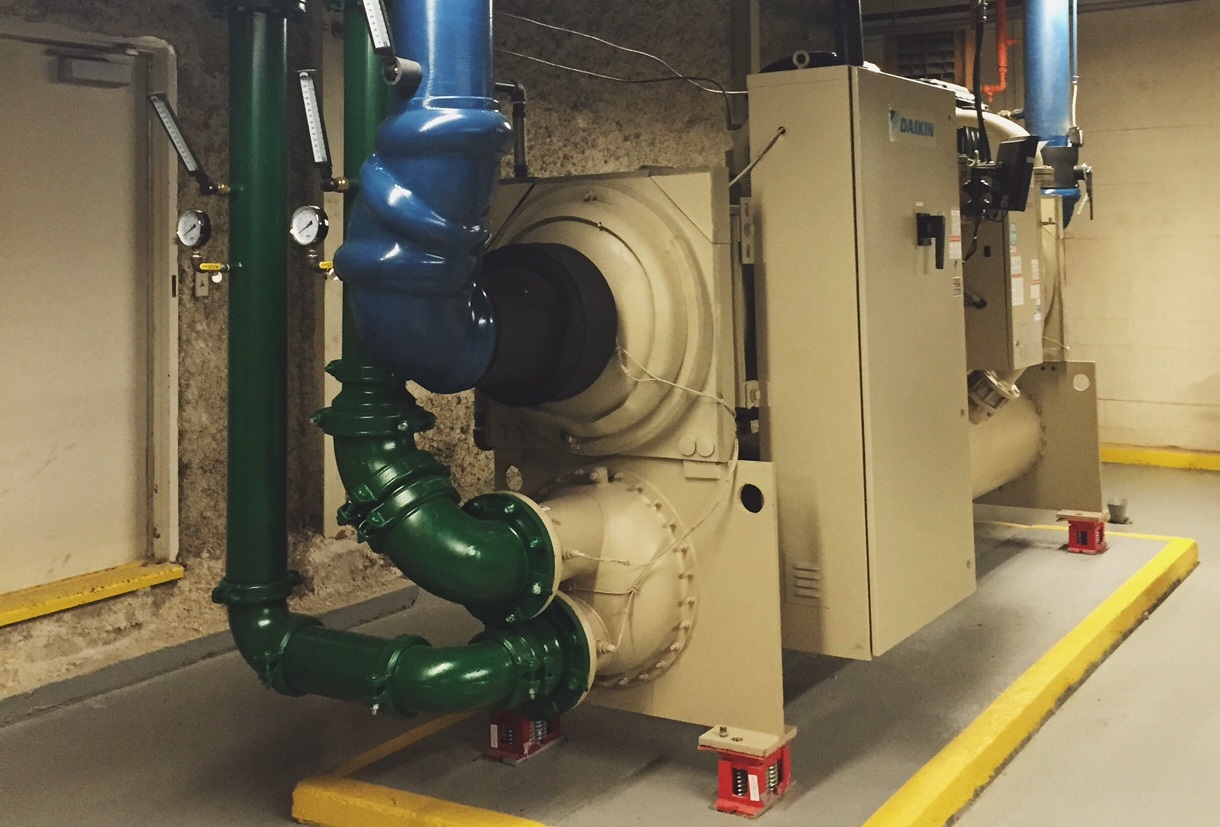 Preventative maintenance on your mechanical equipment plays a vital role in sustaining the life of your building's mechanics. The ultimate goal for every HVAC professional is to ensure preventative maintenance is implemented rather than waiting until reactive measures become necessary.  In buildings running on a chilled water system, chillers are an essential apparatus that controls the cooling system throughout the building. The chiller uses high and low pressure refrigerant cycles to cool down liquids exchanged throughout the mechanical equipment. As one of the most expensive and relied on pieces of equipment in a building, there is little to no room for mechanical failures. This is why Eddy Current testing has become a mandatory method of preventative maintenance that helps ensure the equipment is always working at its optimal level.
Eddy current testing is designed to detect, identify and locate signs of weakening in the condenser evaporator tubes, before any leaks or failures occur. Depending on the size, each chiller can contain hundreds of evaporator tubes that are constantly dealing with day-to-day mechanical stress. Overtime, moisture buildup in chillers can release acids that form corrosion and rust buildup on the equipment. Small rust particles can escape and grow inside the chillers' condenser tubes. This often triggers ruptures and cracks that can lead to potentially dangerous leaks that are costly to repair.
Eddy Current testing identifies problems early to prevent unforeseen repairs. Unexpected failures can result in major repairs and/or replacements that require chiller downtime and can become an expensive burden to residents. Moreover, leaks can also become a concern to the building's surrounding area.   As leaks occur, they are capable of releasing potentially hazardous refrigerants into the environment.
How does it work?
During an Eddy Current test, an electrical current is supplied into each tube to detect irregularities and imperfections on the surface. This creates a magnetic field that runs through the entire tube wall. When the coil approaches a metal surface, the test identifies currents that oppose the ones originally found in the coil. Changes in opposing currents help indicate defects in the area. These opposite currents are also known as Eddy Currents. By analyzing the depth of Eddy Currents, professionals can spot tube defects that were originally not visible to the naked eye.
Next Steps
Now that you are more aware of what Eddy Current is and how an Eddy Current testing works, it is important to be proactive by ensuring that your building has a preventative Eddy Current test every 5 years. A mandatory test that is required by building insurance companies, Eddy Current testing will help your building avoid major unforeseen repairs and ensure that all defects and irregularities are detected and prevented well in advance.