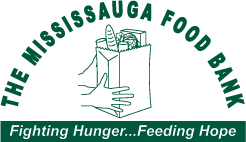 The Thanksgiving season is now upon us, and Certified Building Systems has decided to give back, yet again; to the community, we live and work in!
We've teamed up with The Mississauga Food Bank (MFB) to raise 350 pounds of food – or 40 large shopping bags – before Friday, October 13th (the Thanksgiving Long Weekend). This year the MFB aims to raise 225,000 pounds of food, so 350 on our part is the least we can do to support our community.
We will be accepting donations until Thursday, October 12th from our staff, clients, buildings, friends, and family. If you, your office, coworkers, friends, family or clients would like to donate we would greatly appreciate your contribution. Contributions can be made in three different ways:
By fundraising donations and dropping them off to our office by Thursday, October 12th before the end of the day.
By fundraising donations and scheduling a pickup through Megan Pereira (mpereira@certifiedbuildingsystems.ca) from Certified Building Systems before the end of day Wednesday, October 11th.
By popping into our office and dropping off your donations. Our friendly staff will be more than happy to assist you with any heavy loads!
While all food is generously appreciated please keep it to non-perishable food items to avoid waste or the MFB rejecting your donation. The Mississauga Food Bank is in most need of the following items to accommodate the growing needs of families in Mississauga (and the GTA)
Peanut Butter & Spreads
Canned Fruit
Small Bags of Rice
Dry Pasta
Canned Meats or Fish
Canned Vegetable, Beans & Sauces
Cereal
Baby Food & Formula
Healthy School Snacks
Coffee & Teas
While we continue to raise funds and food for our community we would like to thank everyone in advance for their generous contributions to our growing community causes.
As residents and employees of Mississauga, we at Certified Building Systems feel passionate about all the causes we support and hope you do too!
With your help, we get one step closer to feeding all those in need throughout Mississauga and the GTA!